O
ur Mission
O
ur mission is to enhance the quality of life for people everywhere by providing
information and education on the benefits of Qigong (Chi Kung) and other subtle-energy modalities.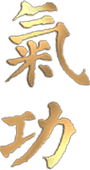 QAI strives to make Qigong accessible to all people. We have made this website available in almost one dozen languages and have partnered with Text Relay, a U.S.A. federally funded program ,to help hearing impaired people access our office & knowledge base via telephone.
We support networking, scientific research, sharing of information and cultural exchange.

Qigong Alliance International is dedicated to fostering health, balance and well-being for individuals, for communities and for our planet.
Our Membership Base
QAI currently has over 700 members representing 51 countries and counting.
O
perations
QAI operates a non-profit entity. Our funding comes solely from our members and sponsors.


Tours to China
Sponsored by
Qigong Alliance International

click here for more information about Qigong China Tours

.
World Tai Chi & Qigong Day
For more information on how,
when & where you can participate
in an event near you,
click on the image.